Walking Services.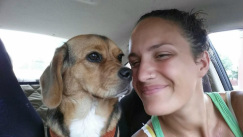 Red Cross Dog First Aid & CPR Trained & Certified

Professional Dog Handlers

Practicing enriching and connected walks.

Always Leashed Walks using

only

humane equipment.

Overnight sitting service exclusive to weekly walking client
Need Dog Walking? PLEASE READ:
Thank you for choosing Boston K9 Concierge Dog Walking Services. In order to best serve you and your pet please click on the button below and register on our site. Please complete the form and answer all questions to the best of your ability. Please be as honest and forthcoming as possible about your pet and his/her behaviors including any bite history.
Please note if your dog has a bite history or behavioral issues including fear or anxiety we highly recommend dog training followed by private train while walking sessions conducted by our certified professional dog trainer.

For the safety of all of our staff please provide us with full disclosure and compete the registration information to the best of your ability.

In order to provide any service your pet must be up to date with vaccinations. We must have history of vaccinations and other company forms on file prior to rendering services. Please upload or Email to

info@bostonK9Concierge.com

.

All non neutered, non spayed dogs exhibiting behavioral issues will be evaluated on a case by case basis. For more information or to discuss special needs please call the shop at 617.464.1005.
DAILY WEEKLY Walk Hours:
Start 9AM- End 4:30 PM
Group Walks:
$17
We walk on average 2 dogs together in a group and will grow to 3 only if dogs are familiar with each other and practice safe walk. Safe walk practice includes stop/wait at curbside, greeting people with all paws on ground, waiting at the open door until we are released, lots of scents are explored and treats as rewards. This is a leashed walk with a professional handler for up to 30 minutes. Leashed only for 30 minutes
Private Individual Walks:
$20
Ideal for behaviorally challenged, shy or fearful dogs. Relief Walk. Leased only for 30 minutes .
Weekend Walks:
Weekend walks: Flat Fee $25 for an individual walk. $30 for 2 dogs same family. Additional $5 after 5PM.
Puppy Relief Visit & Walk:
$15 (discounted price requires minimum 2 Visits per day 30 min)
The world is a wonder for pups as their brain continues to develop and grow from 8 weeks up to 12 months. The most critical time is 8 weeks to- 6 months. We interact, play, and if you're enrolled in our AKC Puppy STAR Training Program will practice the exercises they learn! An experienced professional comes at the time you need to reinforce soiling behavior outside. We work with you to design graduating crate training and teach pup to learn how to walk in a group with other stable and good mannered dogs when the time is right. Leashed visit outside 30min.
EVENING WEEKLY Walk Hours:
start time: 5PM- End time 9PM
30 minute leashed only walks. Individual Walk $30 and
Group Family Walk$35
Boarding Crate Free Our Home $90 (2 dogs 95 per day)Boarding Crate Free Your Home $100 (2 dogs same price)
Sitting at your home is the best option for you and your pet since being home is less stressful, minimizes the risk of contracting an illness and trips to the veterinarian. All our Sitting Services are insured and include a minimum of (4) 30-45 min walks, overnight supervision, meals/medicine as per your instructions. Sitters are all professional dog walkers/handlers versed in canine communication and Red Cross First Aid for Dogs. All assignments are managed by owner/operator and professional dog trainer. Our fee is $100. per day. This service provided exclusively provided only to clients
Training while Walking. $50 30 minutes $95 (60 minutes)
This walk is a private walk intended for dogs that have mild to moderate behavior problems. Owner Operator and Certified Professional Dog Trainer provides this service. We practice
loose leash walking
greeting strangers or other dogs without jumping,

re activity

learning socially acceptable behaviors when greeting dogs.
A Certified Professional Dog Trainer experienced in Rehabilitation and Behavior Training techniques. This walk is most successful when pairing with a Training Treatment Plan. We practice remaining under threshold, using acoustic markers (rewarding behaviors we want repeated) evaluating stress signals and always honoring the dogs need for distance. We teach the nervous or fearful dog alternative choices than barking and lunging from fear and anxiety. This walk is intended to accompany and be included in Behavior Rehab Treatment Training Program. It is intended for reactive dogs. No averse equipment used. Follow up walks at Trainer and Owners discretion may be provided by junior training associates at Rate of $25 Walk & Train 30min
.
---