What are brain games
​Lets start with communication through training. We can consider dog training a "brain game". When we learn science based positive reinforcement dog training (operant conditioning) we can use it to communicate what we want our dogs to do. We can give them a choice and negotiate with them by motivating them as we would anyone of our friends. Dog training (verbal cues and sign language) is used to communicate with our dogs and engages the brain (both human and dog brain.) All brain games involve the senses. Games as for example nose work, agility, rally, tricks training and even meditation for dogs (relaxation protocol.) We can give them puzzle toys, treat dispensing toys, and automated dispensing toys based (
some are listed on this page
). Stimulating a dogs' brain is as important and taxing as physical exercise. Having a balance of both helps reduce boredom and frustration. As a behavior specialist and trainer my job is to remind humans that the dogs perception of the world is very different then ours. Dogs are amazing cooperative and social friends that we adore living with so lets make sure to provide kind leadership and a way to manage expectations. You can start with learning solid communication through training. When we manage expectations with two and four legged friends don't we have a less confused and frustrated relationship? For more information about dog training please call 617-464-1005
Relaxation Protocol.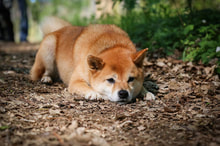 Have you ever tried to meditate? The great thing about it is, low cost and extremely high benefit! It can be done anywhere really. All you need to do is close your eyes and be still for longer and longer duration of time. Typically 15 minutes works. Its so good to practice. Think of it like a quick nap. For those of you who've tried, its tough isn't it? If you've ever taken a group yoga class you may know all of the difficult poses are meant to tire out the body so that we may arrive at a relaxed meditative state of mind. Meditation has been studied and clinically proven to help repair and "grow" or reconnect the brain. It helps heal the brain from the damaging assault of city living. We are constantly bombarded by stress some of which may be easily overlooked because we've habituated (become used to the stress). This doesn't mean its not affecting your body because it is. Think about being in the city. The constant hum of a bustling city with sounds of construction, movements from frenetic people walking by coffee in hand talking in their phones, hissing buses riding past us, skateboards rolling by or impatient drivers pressing the gas pedal rather than letting you walk by. All of this causes stress and anxiety in us. What does this have to dog with our dogs? Well, stress affects our dogs in very much the same way as it does us. Stress affects our minds and bodies. The following is an exercise you can practice with your dog. I give this to all of my clients as home work no matter puppy, adolescent, adult or senior dog with out without behavior issues. All it takes is 10 minutes of your time. Read the hand out provided to you below and watch a the video for a sample of the pace. As always, call with questions 617-464-1005.
---
Important guidelines

practice daily in a low to no distracting environment

start with your dog seated
start on day 1
do not advance from day 1 until the dog can sit through the whole day 1
this is not a race
use a marker work excellent or yes
Find Our Shop!
​202 K Street
South Boston, MA 02127
617-464-1005
Located off East BroadwayCorner of East Broadway/E3rd

Business Hours
​In Home Private by appointment
Group Puppy Training by appt Weds & Friday evenings
All Services by appointment only
Insured & Bonded Services Business Insurers of the Carolina's


---

Disclaimer: Our service and products sold are not intended to diagnose, cure or prevent any disease. There is no guarantee of behavior change. If a sudden behavior or behavior persists, please first contact a qualified Veterinarian, Certified Applied Animal Behaviorist, DVM Behaviorist . The information provided by this website or this company is not a substitute for a face-to-face consultation with a veterinary health care provider, and should not be construed as individual medical or veterinary advice. The testimonials on this website are from individuals and do not guarantee or imply the same results.
---
© 2017 Boston K9 Concierge LLC
Photos used under Creative Commons from blumenbiene Marcin Krawczyk