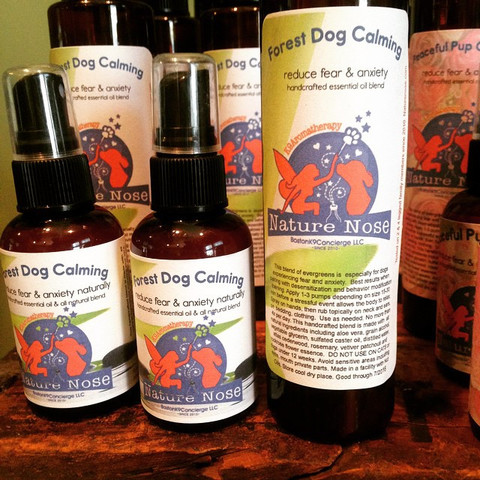 ForestDog 2 oz
SKU:
Forest Dog smells as if you're standing in an enchanted forest. We blend essential oils from plants, roots and flowers creating a synergy to help promote calm in dogs. Ideal for dogs experiencing a stressful event including your departure, a car ride, visit to the veterinarian, groomer or when travelling. Best results when paired with a behavior modification training plan but just as effective to help take the edge off.
Forest Dog may be dispensed in the air, on bedding, on your hands then massaged on the dogs coat along the neck and head. Made with all natural, safe ingredients for dogs including distilled water, aloe vera, caster oil, alcohol, plant, root and flower essential oils including lavender, cederwood, rosemary
, vetiver, patchouli, and rockrose flower essence. Not for use on Cats, pregnant or lactating dogs or dogs under 12 weeks. For extreme anxiety we always recommend you see your veterinarian.