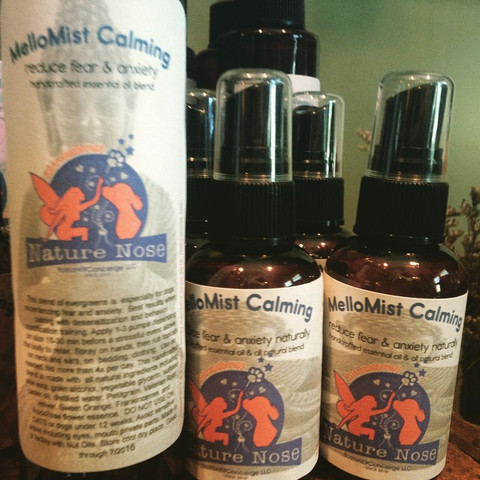 MelloMist 2oz
SKU:
This handcrafted
blend is grounding and smells like earth with a hint of warmth. We blend orange plant, valerian root and sweet marjoram essential oils to help promote calm naturally. The synergy of multiple essential oils together provide relief.
This Safe
for use with dogs ideally before experiencing stressful events including your departure, a car ride, visit to the veterinarian, groomers, travel and staying in a hotel room or other new place. Best results when paired with behavior modification training plan but just as effective
without to help
take the edge off. Made with
distilled water, grain alcohol, caster oil, essential oils and flower essence. For topical use only on dogs over 12 weeks. Not for use on Cats. For multi pet homes dispense in ventilated, open area. For extreme anxiety see your veterinarian
or qualified trainer.
See other calming blends including Peaceful Pup floral scent and Forest Dog evergreen scent.