​ Meet our Rock Star Associates! Practicing force free, fear free walking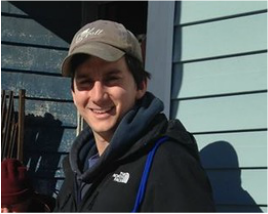 Brett Herrick works closely with Vivian to make sure our K9 friends and the staff are all happy. He lives in South Boston, MA with his girlfriend who is also involved in animal welfare. They both adopted Cassie a sweet and shy mix breed after fostering her through the Animal Rescue League. Fluent in Chinese he has worked, studied and lived in China for a few years. Now back home he is gaining experience in small business entrepreneurship here with BostonK9Concierge.
---
Beth:

Victoria works with us part time as a dog walker/sitter and also at Boston Veterinary Clinic as a Vet Tech. She is in collage studying to one day become a Vet. She lives with family in Dorchester, MA

---

Jess is an undergraduate psychology major at NorthEastern University. She works two days a week inbetween classes to learn more hands on skills about animal husbandry (and get her dog fix!) Her picture will be coming shortly

---

Jay has studied and practiced photography running his own business for a few years back in Virginia. He moved from VA with his girlfriend to live in South Boston, MA. His desire to merge his passion and love of pets and photography brought him to us. He has great patience and solid handling skills with dogs. We are excited to have Jay working on our team.

---

Angie: South Boston Dog Walker
Angie has been battling the traffic commute into Boston every day since she started with us! She is a mother and amazing caretaker and dog handler. A quick study she has an innate ability to train new behaviors and make them stick. She's patient and gentle.



---

Diana moved from Hungary to Boston six months ago with her husband. She has had a love for dogs and training them since she was a young girl. She works part time with us as a dog walker and also at PetCo to assist with dog training.

---
About BostonK9Concierge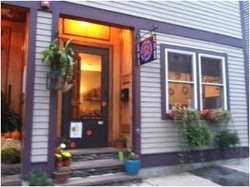 BostonK9Concierge LLC offers qualified and experienced insured and bonded pet services specifically to the South Boston and Seaport neighborhoods of Boston, MA. We specialize in pet services for the city dog including Behavior Training, Puppy Training, Dog Walking, Overnight Sitting and Hotel Sitting; Grooming. Our philosophy is to always incorporate teaching opportunities when we work with dogs and their guardians. When people hire us they expect kind, considerate and careful attention to their pets, respect for their home and property and solid communication skills. Our team is trained by Business Owner and Certified Behavior Canine Consultant Vivian Zottola using only humane equipment and positive reinforcement methods. We practice force free, fear free techniques while walking, sitting and training (as well provide unabashed attention, yummy healthy treats and belly rubs). We work with all breeds, ages and handicaps meeting in the morning every day to review schedules and behavior walking plans. Our team is always going to the extra mile and constantly learning new things about the world of the dog.

HOW BOSTON k9 CONCIERGE CAME ABOUT:
The concept of offering pet services began in 2010 out of necessity as Vivian Zottola was exploring employment options that would satisfy her personal interest in Dogs and allow her to supervise and keep her pack Jimmy Choo, Stella and Coco. While walking dogs for a living and studying for her testing qualifications (Certification as a Professional Dog Trainer through CCPDT ) she designed a hands on curriculum that included volunteering at local shelters, interning then training at New England Dog Training Club and daily pet care, handling and training her business client dogs. Following market research, very long hours and lots and lots of love she developed a successful pet care service she is absolutely in love with. Vivian strives to provide clients with peace of mind, valuable information and realistic solutions for their pets. Services are practiced using humane equipment, techniques and supporting education. Her goal to ensure dogs are safe and enriched regardless of the service provided.

---
Vivian Zottola CPDT-KA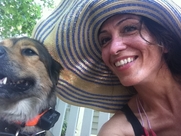 ---
Find Our Shop!
​202 K Street
South Boston, MA 02127
617-464-1005
Located off East BroadwayCorner of East Broadway/E3rd

Business Hours
​In Home Private by appointment
Group Puppy Training by appt Weds evenings & Saturday morning
Daycare Training Camp Tues, Weds, Thurs 10-2PM
Sunday Closed

All Services by appointment only
Insured & Bonded Services Business Insurers of the Carolina's


---

Disclaimer: Our service and products sold are not intended to diagnose, cure or prevent any disease. There is no guarantee of behavior change. If a sudden behavior or behavior persists, please first contact a qualified Veterinarian, Certified Applied Animal Behaviorist, DVM Behaviorist . The information provided by this website or this company is not a substitute for a face-to-face consultation with a veterinary health care provider, and should not be construed as individual medical or veterinary advice. The testimonials on this website are from individuals and do not guarantee or imply the same results.
---
© 2017 Boston K9 Concierge LLC